THERMOS Interest and Ambassador Group
Are you working to increase energy efficiency and the share of renewables in district energy networks or are tasked with the development of local sustainable energy and climate action plans? Then the THERMOS Group of Ambassadors might be for you!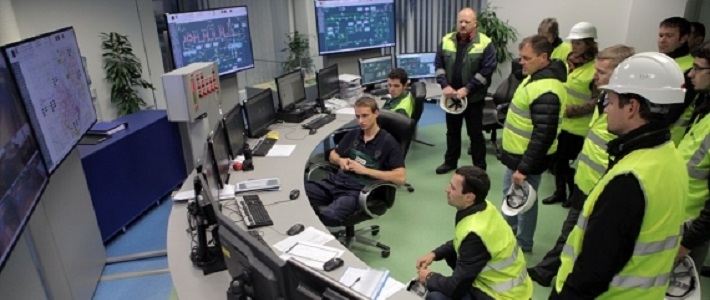 What is the THERMOS Ambassador Group?
The THERMOS energy system mapping methodologies, software and associated modelling tools are designed to enable public authorities (and other agencies and stakeholders) to plan, develop, expand and upgrade city and local area heating and cooling systems more quickly, efficiently and cost effectively across Europe.
The THERMOS Interest and Ambassador Group is a group of likeminded, exemplary strategic stakeholders that support the roll-out and adoption of the THERMOS model.
Ambassadors will use and strategically promote the benefits of the THERMOS tools and recruit a participant for the THERMOS Train-the-Trainer Certification Programme.
Benefits of being a THERMOS Ambassador
Access to the new open-source THERMOS software
Detailed information on pilot and replication city implementation
Access to personalised advice matching the needs of your city to a pilot or replication city
The opportunity to participate in capacity building and training sessions. Free participation in all THERMOS capacity building and inspire events, if desired, potentially with speaking roles;
Access to the latest THERMOS User Manual and Innovation Catalogue;
Access to data sets and practical information on key district heating and cooling projects;
Free access to research publications related to THERMOS developments and findings;
State-of-the-art knowledge on energy planning and DHC network implementation in cities;
Networking opportunities with cities and energy experts in Europe;
Visibility on the THERMOS webpage
How to become an Ambassador
All cities, energy agencies, public and private utilities and other relevant stakeholders interested in the use and dissemination of the THERMOS tools and software can become an Ambassador (and Trainer) by filling in the Expression of Interest Form. After having completed the form, potential Ambassadors will be contacted by THERMOS partners and be provided with tailor-made material and further information regarding the process.
For more information please contact: info@thermos-project.eu or join us by registering here.