THERMOS voices
Read and hear what energy stakeholders, THERMOS Trainers and Ambassadors from all across Europe have to say about the THERMOS project, energy planning software and capacitiy building programmes!
Join the THERMOS group of Trainers and Ambassadors by contacting info@thermos-project.eu.
Find testimony from THERMOS users, partners and Training participants below.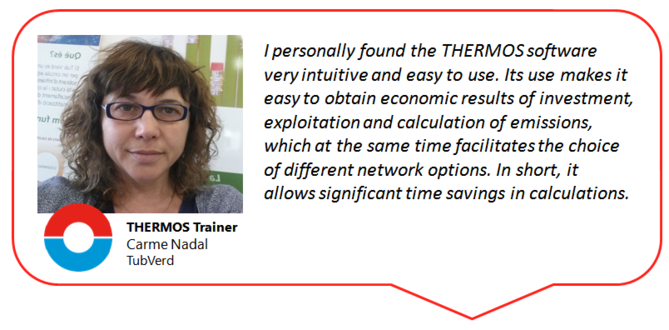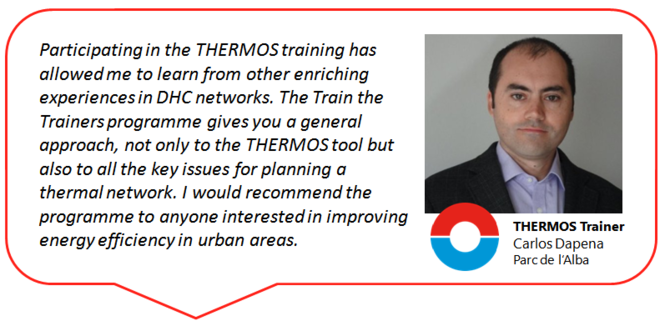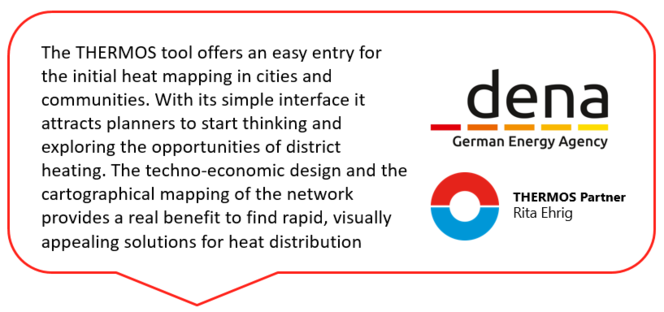 Interviews with THERMOS Trainers and Partners
Interview with James Wilson (Islington Borough Council)
Hear what James Wilson from the Islington Borough Council has to say about the THERMOS software and how it can benefit other cities and towns in their energy planning processes and projects!
Interview with Joana Balsemão
Joana Pinto Balsemão, Executive Councillor for Environment and Citizenship at Cascais Municipality (PT) on the energy efficiency and climate change targets of Cascais and how THERMOS supports energy planning and emission reduction in the municipality.
Interview with Wojciech Stańczyk (KAPE)
Wojciech Stańczyk from the Polish National Energy Conservation Agency (KAPE) on the THERMOS software and how it optimises energy planning processes to reduce emissions!