Advisory board
THERMOS has the support of an advisory board, comprised of a variety of stakeholders from the energy sector, as well as the heating and cooling sectors. The board contributes to THERMOS by providing feedback on the technical developments of the project and in disseminating the project outcomes to gain a broader outreach.
Interested in joining our board? Contact us.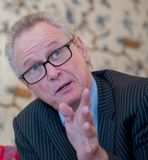 Michael King - District Energy Specialist
Michael King is a UK-based district energy specialist. With 24 years experience in the field he has worked with many municipalities and agencies to develop district energy projects. He authored guidance on project development that has been published in the UK and in the USA and Canada through the International District Energy Association. Michael was a founding director of Aberdeen Heat & Power, a not-for-profit established to deliver district heat projects in the city, he is a board director of the Upper Lee Valley Heat Network (Enfield, London) and CORE Sustainable Heat Management (Cambridge). He is also chairman of Co-Heat, a start-up company developing software for the management of heat networks. Since 2012 he has worked closely with the Carbon Trust.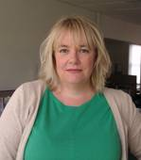 Rachel Jones - Stakeholder Engagement Specialist
Rachel Jones is a specialist in stakeholder engagement and UK home energy policy. Rachel has worked with many municipalities and other organisation to develop and embed energy and energy efficiency into their strategic plans with a focus on home energy. Rachel has been working in the energy sector for 15 years and in addition to CEO of Act on Energy she is also a Director of the Association of Local Energy Officers which is a not-for-profit organisation supporting local government officers and housing professionals with a remit for reducing all aspects of the UK's domestic-sector carbon footprint and tackling energy poverty.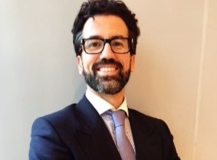 Davide Cannarozzi - Sustainable Energy Financing Expert

Davide Cannarozzi is an expert in developing and implementing high impact initiatives for sustainability, climate change, resilience and urban development, focusing on financing solutions. He founded Global New Energy Finance (GNE Finance) in 2016 and soon after launched his first initiative – EuroPACE – the first EU platform to implement home and building retrofit on a large scale using safe and reliable on-tax financing solutions. Serving as CFO and member of the board of directors of Enertika Group. Davide has been pivotal in designing Enertika's business model and defining its viability from a financing, accounting, fiscal and legal standpoint. Davide is cooperating with European initiatives which goal is to define standard operating tools to structure investments in energy efficiency.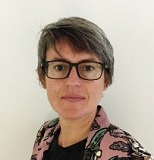 Lucy Padfield - Decentralised Energy and District Heating Expert
Lucy Padfield is an award-winning, renowned energy expert particularly experienced and interested in decentralised energy and district heating. She managed the Islington Council energy team for more than a decade, gaining experience in energy policy, buildings' energy management, as well as on initiating, funding and operating district heating in the UK. As such, Lucy Padfield worked on the Bunhill heat network, taking low-grade heat from the London Underground and upgrading it via an air-source heat pump plus CHP to supply traditional UK housing stock. In her work she is consciously as straightforward and replicable as possible to foster a greener, better-engineered future. Recently, Lucy Padfield joined Ramboll to work on linking Ramboll's vast experience with district heating in Denmark to the growing sector across the UK.