THERMOS user testimony
Read and hear what energy stakeholders, THERMOS Trainers and Ambassadors from all across Europe have to say about the THERMOS project, energy planning software and capacity building programmes!
Scroll down or follow the links for interviews and testimony from THERMOS users on the THERMOS software, as well as here for feedback on the THERMOS training programmes and case studies developed with it.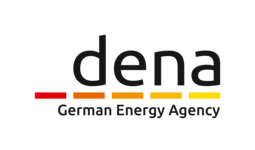 "The THERMOS tool offers an easy entry for the initial heat mapping in cities and communities. With its simple interface it attracts planners to start thinking and exploring the opportunities of district heating. The techno-economic design and the cartographical mapping of the network provides a real benefit to find rapid, visually appealing solutions for heat distribution."
Rita Ehrig, Senior Expert for Renewable Energies, Dena - Deutsche Energieagentur



"THERMOS works flawlessly for policy evaluation and technical feasibility even with few input data."
Filippo Capazzi, Energy Consultant, Greenfish SA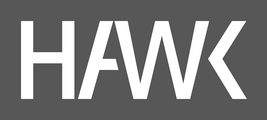 "At NEUTec we deal with modelling and optimising district heating systems. Our experience with THERMOS confirms its great potential to model networks cost-effectively and quickly. The compatibility of its data sets (with e.g. ArcGIS, QGIS, STANET) is a great asset for further spatial analysis and thermohydraulic calculations more easily"
Abdulraheem Salaymeh, NEUTec Research Group, HAWK University of Applied Sciences



"Need to make a quick but realistic scan of a district heating project? Use THERMOS!"
THERMOS Training participant, anonymous feedback



"THERMOS is relatively easy to use and allows quick assessments to be made"
THERMOS Training participants, anonymous feedback



"THERMOS is one of the best software tools that I know on heating & cooling networks"
Santo Abate, Alling Abate, Italy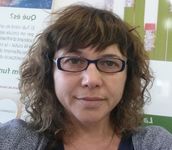 "I personally found the THERMOS software very intuitive and easy to use. Its use makes it easy to obtain economic results of investment, exploitation and calculation of emissions, which at the same time facilitates the choice of different network options. In short, it allows significant time savings in calculations."

Carme Nada, Tubverd



"A great tool for the design of heating and cooling networks that is easy to handle and offers many possibilities. I took part in the training and think it's a great tool."
Christian Käufler, University of Applied Science Münster, Germany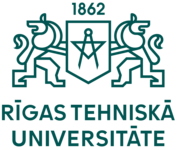 "The THERMOS tool fits perfectly also for educational purposes, particularly related to "Urban engineering system planning". It shows essential technical and economic indicators in a very clear form. This data can be interpreted to increase student's knowledge and understanding of DH system planning like production, distribution, demand, construction and operating costs. For me, it is a great tool to explain DH planning features."
Aleksandrs Zajacs, Assistant professor, Riga Technical University



"This is far and away the most cost effective tool you'll find for planning heat networks in your local authority area."

Rachel Coxcoon, Director Climate Emergency Support Programme at CSE Bristol, District Councillor & Cabinet Member for Climate Change & Forward Planning at Cotswold DC (UK)

"Finding the best solution for a heating system with the THERMOS software is a very intuitive and satisfying process. I can recommend THERMOS to find easily and comprehensible solutions of facilitates within different network options. The user application is easy to handle and the presentation of the obtained economic results as well as the conclusions of the resulting pipe system can be interpreted fast."

Katharina Bär, Research Assistant, Technische Hochschule Ingolstadt, Institute of new Energy Systems
Interviews with THERMOS Trainers and Partners
Interview with James Wilson (Islington Borough Council)
Hear what James Wilson from the Islington Borough Council has to say about the THERMOS software and how it can benefit other cities and towns in their energy planning processes and projects!
Interview with Joana Balsemão (Cascais Municipality)
Joana Pinto Balsemão, Executive Councillor for Environment and Citizenship at Cascais Municipality (PT) on the energy efficiency and climate change targets of Cascais and how THERMOS supports energy planning and emission reduction in the municipality.
Interview with Wojciech Stańczyk (KAPE)
Wojciech Stańczyk from the Polish National Energy Conservation Agency (KAPE) on the THERMOS software and how it optimises energy planning processes to reduce emissions!
Training Feedback and Case studies
THERMOS Training participants put THERMOS to the test developing their own case studies with the tool. Take a look at their results, user experience and feedback on applying the THERMOS software for their own context: