THERMOS Twinning meetings e-diaries
THERMOS cities are dedicated towards the acceleration and optimization of low-carbon heating and cooling systems and the roll-out of the THERMOS energy planning tools. For that purpose THERMOS pilot cities hold peer-to-peer twinning meetings to provide guidance and share experience in the application of the THERMOS software.
Cities are keeping e-diares to capture their experience and share it with others. Read more:
When Cascais met Granollers (September 2018)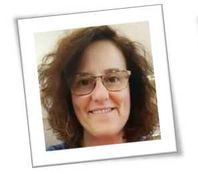 Marta Chillida Munguet, THERMOS pilot city Granollers Environmental Technician, Ajuntament de Granollers, Spain

As a THERMOS pilot city, Granollers is currently testing the THERMOS for the planning and implementation of a district heating network providing our largest industry complex – Congost - with low-carbon energy. Before the meeting with our replicator and twinning partners from Cascais, we knew they would like to benefit from our experience to supply new housing areas in Cascais with thermal heating and cooling themselves. Thus, we opted to organise several site visits to public and private collaboration system examples from district thermal energy practice in the Cataluña region to give our partners concrete impressions.
By outlining district energy network practices in Granollers, the meeting helped us to refine our own assessment of the potential for using the THERMOS software, while at the same time giving our Portuguese partners some solid numbers and estimations about requirements, costs and pre-conditions.
For the second meeting, we hope to get a better idea of the context, practices and challenges of managing thermal infrastructure in Portugal. E.g. about what processes, services, stakeholders and authorities are involved in DHC planning in Cascais and what opportunities and challenges will likely have to be expected.
João Dinis, THERMOS replication city Cascais
Project Manager, Empresa Municipal de Ambiente de Cascais, Portugal

Already the first twinning meeting proved to be very beneficial for fostering district thermal systems in Cascais and beyond. The examined case studies provided us with some necessary data and a good idea of what to expect and aim for, as there is not only no existing district heating networking in Cascais, but also few to no practical examples in Portugal to learn from so far.
We have seen the potential for DHC in both energy savings and environmental impact (reduction of emissions). It was great to see the economic impact and benefits for clients and suppliers as well. A win-win technology. During the meeting we identified that Cascais has the necessary structure to manage DHC infrastructure and the THERMOS software.
We are now in the position to better assess what information we will need to use the THERMOS software (e.g.: classification of buildings, infrastructure costs, data privacy) and what governance model to put in place to involve the clients and technical partners adequately.
Based on our exchange, we will now start to disseminate the tool among relevant stakeholders in the energy and acclimatization sector and amongst spatial planning professionals. For the coming months we hope that in using the software we will get a better picture about which areas are suited best.
We are looking forward to hosting Granollers for the second round, to share our case study locations with them and to acquire additional expert feedback taking into account the spatial characteristics of our city.